We're not critics, we just have Internet access
December 8, 2011, 20:25 -05 by chris
Filed Under: Blog, Rants [0] Comments
Garrick's 2011 Top Five
St. Vincent Strange Mercy
Yacht Utopia
tUne-yArDs whokill
Beirut The Rip Tide
The Horrors Skying
Honorable Mentions: Austra Feel it Break, Holy Ghost! Holy Ghost!, Ladytron Gravity the Seducer, Lykke Li Wounded Rhymes, M83 Hurry Up, We're Dreaming, Zola Jesus Conatus, Little Dragon Ritual Union.
Chris' 2011 Top Five
We Are Augustines Rise Ye Sunken Ships
Death Cab for Cutie Codes and Keys
Yacht Utopia
Austra Feel it Break
Little Dragon Ritual Union
Honorable Mentions: Gotye Making Mirrors, Florence + The Machine Ceremonials, Ladytron Gravity the Seducer, Zola Jesus Conatus, Kate Bush 50 Words for Snow, Lykke Li Wounded Rhymes, Radiohead The King of Limbs.
Don't worry about that Mayan calendar 2012 nonsense. Tweemageddon is now.
Top Five Albums of 2010 According to Us…
December 3, 2010, 13:23 -05 by chris
Filed Under: Blog, Rants [0] Comments
There's still another month left in the year, but along with the too-soon Christmas music, trees, lights, and advertisements, everyone from NPR and KEXP to Spin, Paste, MTV, and The Quietus seem to have concluded that the year now ends on December First (note to self: don't release an album in December). Whatever. We'll play along. Here are our Top Fives of 2010.
My Darkest Days s/t
Ke$ha Animal
Susan Boyle The Gift
The Black Eyed Peas The Beginning
Selena Gomez & The Scene A Year Without Rain






Ha. We are the funny. Please to be laughing now. Seriously, though, folks…
GARRICK:
Not an easy one for me. There were several albums that I was really wanting to like more than I did, and some that I probably should have given more of a chance but didn't get around to giving them more listens (Hot Chip, Interpol).
LCD Soundsystem This is Happening
Arcade Fire The Suburbs
Zola Jesus Stridulum II
Crystal Castles Crystal Castles
Sleigh Bells Treats
Honorable Mentions:
The National High Violet
Underworld Barking
Yeasayer Odd Blood
Ariel Pink's Haunted Graffiti Before Today
Die Antwoord $O$
CHRIS:
I guess I can see how the magazines and radio stations might hope to attract more audience share (and ever so slightly boost album sales) when the "Top Albums of 2010" come out while it's still 2010 (and while people haven't finished their Christmas shopping), but shouldn't these things come out on New Year's Eve or something?
Initially, I had The Suburbs in my Top 5 as well, until I remembered the These New Puritans album came out this year. The Arcade Fire album is probably stronger as an album, and may stand the test of time better (in the end "unforgettable songs" often trump "novel arrangements"), but Hidden edged it out by a nose for me for its strikingly innovative production, arrangements, mood, and sense of drama. Even if I did have "Ready to Start" stuck in my head more than any other song this year.
LCD Soundsystem This is Happening
The Dead Weather Sea of Cowards
These New Puritans Hidden
School of Seven Bells Disconnect from Desire
Zola Jesus Stridulum II
Honorable Mentions:
Arcade Fire The Suburbs
Devo Something for Everybody
Interpol s/t
Jonsi Go
Maximum Balloon s/t
Sharon Jones and the Dap Kings I Learned the Hard Way
UNKLE Where Did the Night Fall
Wolf Parade Expo 86
With a little help from my friends…
December 2, 2010, 18:52 -05 by chris
Filed Under: Rants [0] Comments
Rock the vote! Well, midtempo ethereal alternative atmosphere the vote, anyway. Please help give a couple deserving local bands a spin on the radio and bullet points for their press kits, and vote for our friends C'est la Mort and Fading Collection in KEXP radio's Top 90.3 of 2010 countdown!
http://kexp.org/events/toplists/Default.aspx
Of Art, Coldly
May 20, 2010, 14:34 -05 by chris
Filed Under: Rants [0] Comments
Local Dot Fry
Doctoral Fly
Dactyl Floor
Daftly Color
Draft Coolly
Cad Folly Rot
Talc Odor Fly
Clad Fry Tool
Card Fly Loot
Calf Toy Lord
Cool Dry Flat
Focal Old Try
Fact Droll Yo
Try Call Food
Cat Drool Fly
Lacy Rod Loft
Taco Doll Fry
Cool Dart Fly
Try Cold Loaf
Coy Troll Fad
Old Cry, Aloft!
Old Fart Cloy
Dude, is that Soundcheck Rock?
April 22, 2010, 18:54 -05 by chris
Filed Under: Rants [0] Comments
How many times have you been out on the town and thought to yourself "you know what the fans at this experimental / IDM / glitch / ambient electronica show would really like to hear over the PA system? Some Skynrd, man!"? Well, it's time to stop thinking and pick up the phone. Call our toll-free number and order Soundcheck Rock today!
You could spend countless hours, not to mention hundreds of dollars on Ticketmaster convenience fees, to track down these classic tracks. But now D-Fac Records has done the work for you! Featuring the original tracks from the original artists, Soundcheck Rock gathers front-of-house soundguys' favorite tracks in one collection for three easy payments of only $19.95. Just one listen to how the pristine recording quality and excellent isolation of the hi-hat parts on Aja show off the clarity of your phase-corrected line-array system and time-aligned delay clusters, and you won't care that you're doing sound for a hardcore punk show!
Steely Dan
Rush
Steely Dan
Tool
More Steely Dan
A Perfect Circle
Still More Steely Dan
Sade
Even More Steely Dan
Sting
Stravinsky's Rite of…Just Kidding, It's Steely Dan
Some Sort Of Mark Knopfler Ry Cooder Chet Atkins Type Thing
How Many Albums Did Steely Dan Even Put Out, Anyway?
Tom Petty
Seriously, What Is The Deal With The Steely Dan Thing?
Post-Waters Pink Floyd
I Swear if I Hear One More Steely…Oh, It's Donald Fagen "The Nightfly".
…and Steely Dan.

Order Soundcheck Rock today, and we'll also include a bonus disc of generic, unidentifiable reggae instrumentals, perfect for warming up the crowd at No Depression / alt-country / Americana shows! Why just listen to music when every waking moment can be a captive-audience demo of the capabilities of your 'rig' for other sound dudes?
Soundcheck Rock. Because pristine recording quality always trumps artistic sensitivity and musical relevancy, so call now! Operators are standing by.
Did the Doll Factory totally 'scoop' the 'Hipster runoffs'?
April 22, 2010, 15:34 -05 by chris
Filed Under: Rants [0] Comments
Authentic indie meme / altbro blog 'The Hipster Runoffs' started an alt meme today comparing the personal brands of alt celebrities and P4k album covers, as an alternative 'take' on the mainstream 'Totally Looks Like' blog (run by the rich mainstream bro who owns 'May I please have a cheeseburger?' LOLcats and 'This is an illustrative example of a failure!' blogs and pays employees minimum wage, like an 'Internet meme sweatshop').
Kinda feel like 'The Doll Factory' did this authentic indie meme 'Kinda Looks Like' parody like three wks ago.
Are the 'Doll Factory' altbros 'more authentic' than 'The Hipster Runoffs'?
Did the Doll Factories 'scoop' The Hipster Run Offs or is it 'a total coincidence' / 'synchronicity' like The Karl Jungs psychology-major college bro?
Is it more important to try to be 'silly' / 'irreverent' or should indie bands / music blogs be 'serious' like 'the xx' and work on cultivating their personal brand?
Should 'The Doll Factories' call a relevant 'band meeting'? Is it more authentic / meaningful to have a band meeting at an 'authentic Irish-bro pub' or a 'local microbrewery'?
Is sipping expensive beer on tap at a 'brewpub' in Ballard 'authentic' or do we have to 'slam' 'PBR' and 'Sparks' at 'The Unicorns' in 'Capitol Hill'?
TotallyLooksLike
March 31, 2010, 13:20 -05 by chris
Filed Under: Rants [0] Comments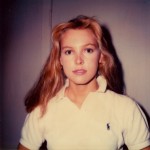 This Month's Buzzband Cover Art Totally Looks Like Last Month's Buzzband Cover Art
Share This Lol With Friends

This Week's Ironic Feist 'Stache Totally Looks Like Last Week's Ironic Cocorosie 'Stache
Share This Lol With Friends

More Cowbell 2010 Totally Feels Like More Tambourine 2003
Share This Lol With Friends

This Year's Ukulele Totally Looks Like Last Year's Bent Speak 'n Spell
Share This Lol With Friends